05/29/2012
In the preceding study I talked about Francis' premonitory dream, which warned her of breast cancer.
Right after putting this dream on my blog, I received an e. mail.
"Hi, Mrs. Riedel
Could we please set up a telephone appointment to interpret my dream?
Last night I dreamt that I had a brain tumor.
Awaiting your call, I thank you.
Patricia"
Gosh ! Was that a premonitory dream ?
It was not to be taken lightly. It was urgent to explore it over the phone to understand its meaning. Here is how we studied this worrisome image with the interview technique. Patricia, answering my questions, gave me her associations.
Interpretation
The dream being very short, I immediately went to the heart of the problem :
- Listen, Patricia, your dream could possibly be premonitory. If that should be the case, you must go for tests immediately.
However, we must not neglect the possibility that your dream is symbolic and so at first we must analyze it from this perspective. If we don't find a symbolic meaning, then we'll have to conclude that your dream is to be taken at face value and act accordingly.
After these explanations, I began my interview :
A tumor
Questions :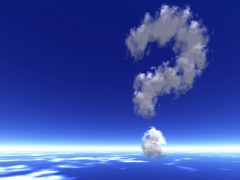 - Patricia, what is a tumor?
- A tumor is a cancer, a serious, deadly illness. Malevolent, destructive cells multiply, causing disturbances, which disrupt life. These cells gnaw at healthy tissues and spread everywhere.
- What is the brain?
-The brain, says Patricia, is the seat of mental activity and consciousness. It is the part of me, which allows me to reflect, reason and understand. I can analyze, make hypothesis and deductions.
The brain also allows me to express myself through words and movements.
The preceding words are the dreamer's own associations. Of course someone else could say something quite different about the brain. But I work exclusively with the dreamer's associations.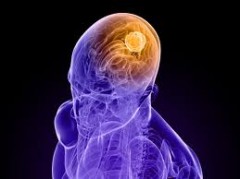 Establishing the link between the dream and the dreamer's daily life
Now, we had to put the dream into its context. So for this it was necessary to look at the events that occurred the day prior to the dream.
I went over the associations and, using the dreamer's own words, I asked :
- Patricia, try to look back on yesterday. What happened? What does it remind you of, if I mention malevolent cells that gnaw at you, wreak mayhem in your mental life and affect your capacity to reflect, to analyze ? What was going on in your head yesterday ?
- What was going on in my head yesterday ?
Oh ! Yesterday, everything went wrong, I had a miserable day. I really hated my husband ! Everything is turning out wrong. I can't put up with him anymore, our disagreements are amplifying, we have financial problems, he's always yelling.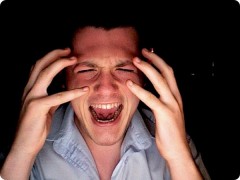 Also he doesn't even look at me and he hasn't made love to me in a long time. Mrs. Riedel, I've had enough, I can't take it any longer. And yesterday all that came to mind; I imagined a lot of stuff in my head.
I told myself I would be better off without him, that I should leave him. The idea of ending up alone is not that frightful.
What I would really like is to find a man who appreciates me, who tells me I'm beautiful and desires me.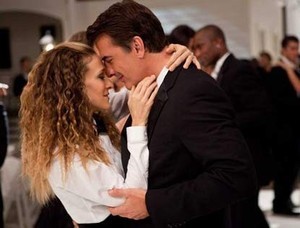 I would like a nice man, who is not a baby that you have to cater to, but one with whom mutual companionship is possible.
Oh ! You know, I'm so sorry to dump all this on you ! I'm embarrassed but sometimes I find my situation unbearable.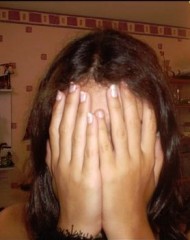 Quite moved I said :
- Patricia, don't worry, listening to all this is part of my job. You know, studying our own dreams leads us to reveal ourselves, and this can only be achieved by being authentic. So you are justified in expressing your feelings.
But let's get back to your dream.
Making verifications
Considering what you have just told me, how would your capacity to think and reflect (brain) be gnawed at by malevolent and harmful thoughts (cancer) ?
- Oh yes ! I see it clearly : the malevolent cells, that are threatening me, represent all this resentment, all those negative thoughts about my husband.
- So what do you think about the image of cancer ?
- Hum ! I'm invaded, devoured by destructive thoughts, which are undermining me, ruining my life.
- Yes. So your dream is a serious warning. You must understand that this proliferation of negative thoughts concerning your relationship with your husband is as dangerous as a real cancer.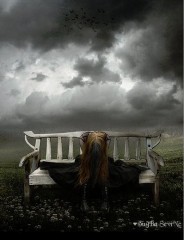 Putting the message into application
So, now we've understood the meaning of the dream, which is not premonitory.
But once the interpretation is done, that is not all, the work isn't over. It is wise to look for ways to put its message into application, to define concrete actions to correct and change the situation.
For our dreamer it means giving up a harmful attitude, choosing to replace it with a more constructive one.
From then on Patricia decided to accept life as it was presenting itself, welcoming the tiniest ordinary delights of everyday life as well as its difficulties.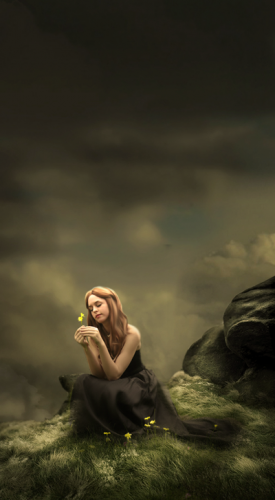 She admitted that her husband wouldn't behave according to her expectations ; so she decided to take him as he was without trying to change him.
Following this dream study we discover the surprising paradox of the dream path :
By accepting a loss, Patricia will gain.
By changing her state of mind, from now on she will undergo a transformation process, where she will learn endurance and perseverance.
By giving up her expectations, by accepting that her present life is not as she had thought or wished, she bears her ordeal.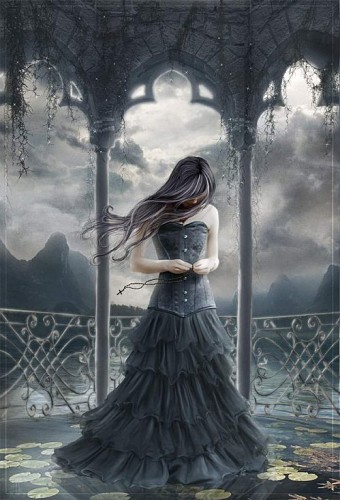 Yes ! Experiencing frustration will lead her to understand its value ; this inner experience will develop the gem of the soul : patience.
Didn't Christ say :
"In your patience you shall possess your soul" ? (1)
Her dreams will guide her through this transformation.
Conclusion
If we quickly had taken the dream at face value, we would have lost the precious life lesson given by the dream about patience.
Perhaps this dream has also a premonitory aspect : Couldn't such a lasting negative state of mind sooner or later produce a brain cancer ? Who knows ?
Patricia and I were thankful and appreciative for the dreams guiding and warning us of dangers night after night.
How vigilant! How benevolent! How wise!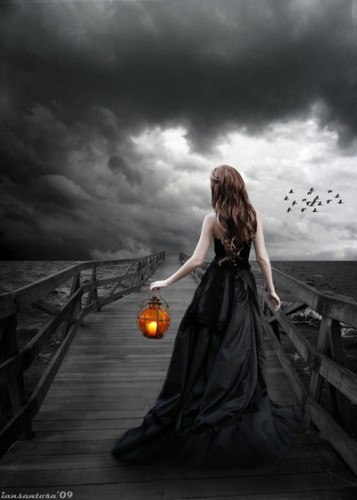 Important
Don't miss chapter 4 !
Next time we will compare the two preceding dreams : Francis' true premonitory dream indicating a breast cancer and Patricia's symbolic dream of a brain tumor, which only seems to be premonitory. We will define how to distinguish one from the other.
Illustrations
A question : lulumineuse.com
Brain cancer : faceauxcancers.fr
Yelling : topiro.com
Negative thoughts : « Waiting for the rain", ladykereska.over-blog.com
Endurance : ladykereska.over-blog.com
Ordeal : ladykerezska.over-blog.com
Patience : "Pick up my Dream" by Insantosa, ladykereska.over-blog.com

02/15/2012

Dear blog friends
Last year the International Association for the Study of Dreams, IASD chose to have its annual congress in Europe, in Rolduc's magnificent abbey in the Netherlands.
This year the International Congress will take place in Berkeley, California.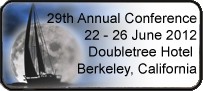 "Everyone dreams every single night. Now you have a special opportunity to understand and explore your dreams at the Sailing on the Sea of Dreams Conference, June 22-26, 2012.
This five day conference offers over 200 workshops, seminars and exhibits on all aspects of dreaming and is open to the public.
Sponsored by the International Association for the Study of Dreams, there are special programs with CE credits for psychotherapists and professionals, as well as many sessions of interest to the general public.
Hear and meet dozens of world-famous authors, researchers, and experts on dreams. Participate in the biggest dream conference ever held!
For information and registration, visit ASDREAMS.ORG."
The dreams Conference takes place in the splendid Double Tree Hotel in Berkeley, a wonderful setting.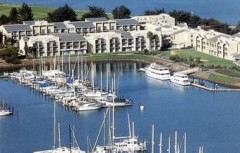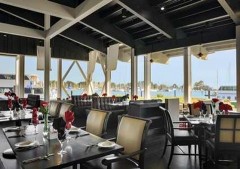 I hope you will have the opportunity to attend the Conference. I wish I could, but because it is so far, I will forego this special time with the other IASD members I was so pleased to meet last year in Rolduc.
Nevertheless my activities regarding dreams continue.
Now here's some news about my activities in France :
In January I led a seminar on "Meaning of Christian symbols in dreams".
In February I was in the North of France in Amiens, well known for its marvellous cathedral, miraculously saved during world war 2.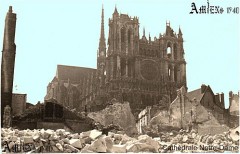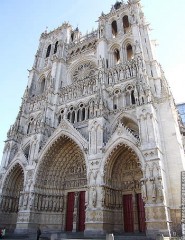 There I held a conference : "Dreams and the Bible". The Bible actually relates nearly 250 dreams, through which the Divine directly speaks to human.
Over the week-end I held a dream interpretation initiation seminar. For the first time the attendees discovered the wisdom of this inner voice speaking to them during the night. They were so delighted at understanding how to decipher dreams, that some of them immediately signed up for an other seminar at the end of March.
During two five day intensive dream interpretation seminars, I will teach dream interpretation next summer : students will experience practical training on each other's dreams. That 's why I work only with small groups.
From July 23rd –27th, the first will take place in the noble old city St Germain en Laye, famous for its castle.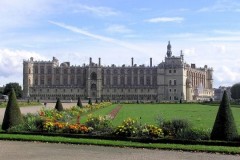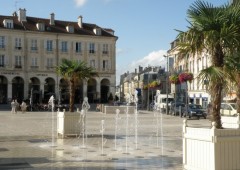 The other, 6- 11 August, will be held in Provence, Southern France in the antique small village Antonaves.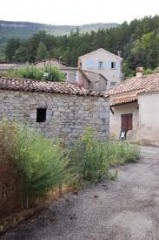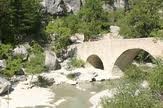 Would it be that the interest in dreams and dreaming is awakening in France ?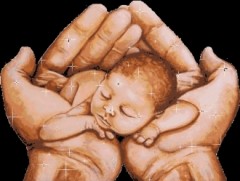 Illustration
Cathedral in Amiens, ( 1220-1288), recognized by UNESCO as World heritage of Humanity Site.
02/16/2011
Is dream incubation only a vestige of absurd and superstitious rituals that only bears meaning for populations who live at the antipodes of the western world?
Well no!
Since the sixties dream incubation has been brought back to the forefront by American dream researchers. It has convinced and conquered those who have practiced it and it is spreading widely among those who are interested in their dreams and seek a dialogue with their interior world, with their unconscious.

Throughout the U.S., Canada and Europe all researchers recommend its use and recognize its merits.
Incubation is a very simple and efficient venture.
Here, I 'm offering a summary of the procedure. ( See below* for more explanations)
All that is needed is that you ask your dream for guidance.
For example, writing a letter to your dream you can ask :
Dear dream:
- Can you give me explanations about my current life situation ?
Or :
- Can you show me how I can better my relationship with my father ?
You can ask whatever you want. Here are the 3 questions Nathalie, one of my friends, asked the dream the first time she made an incubation.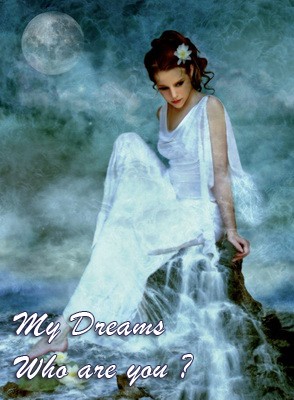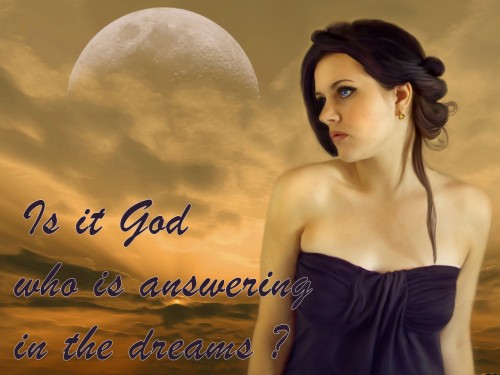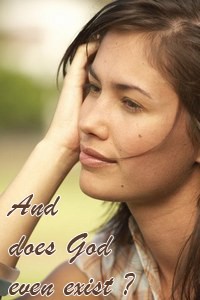 Of course she got an answer ! We will see it an other time.
However, the best is to limit yourself to one question at a time. You can finish your letter by saying, please give me a clear answer.
Slide the envelope under your pillow and sleep tight.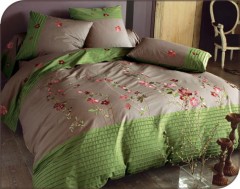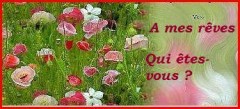 It seems ridiculous? incredible? Try it, you'll be astounded.
The next day, you'll have a dream and you might say: this dream has nothing to do with my question!
Please don't put aside your dream because of this reason. In your bed, concentrate on the dream, don't move your head otherwise the dream will be lost, dreams being so ephemeral.
If you are in a hurry, first note the main points and powerful images and later on you can write your whole dream including all the details since they are all significant.
Then try to understand your dream in regards to the question you have asked.
Try to train with the interview method to analyze a person in your dream.
Or seek the help of a competent interpreter. You'll be astonished !
Countless people have been helped in this way.
Next time we will see quite a story, and discover how the dream answers Irina's question.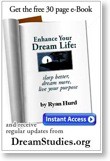 * For more detailed explanations I recommend Ryan Hurd's excellent booklet : "Enhance your dream life".
Just click on the book cover on our blog, and click again on the same book cover on Scott Sparrow's website. You can download the booklet for free. Read it, it is easy and efficient.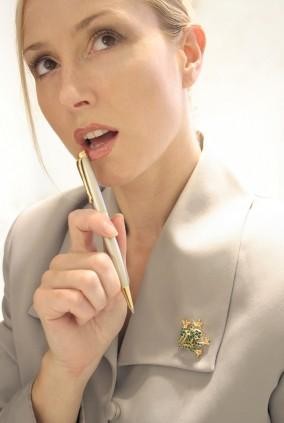 I thank the artists and photographers whose works permit me to illustrate my blog
02/05/2011
Dream incubation is asking the dream to give you a solution to a problem. It is a timeless practice all over the world.
Let's start with some contemporary examples.
Lately on ARTE TV*, I was watching a very interesting program on ginseng (jin shen) meaning "root man" because of its' vaguely human shape. The value of this beneficial root constitutes a growing source of income for the South Korean economy.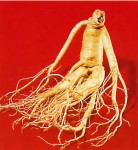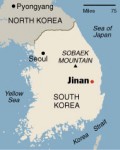 It is increasingly known and imported by the western world for its numerous health benefits, and it is very expensive! The real ginseng is harvested primarily in Korea, ( Jinan) making it an important asset for their economy.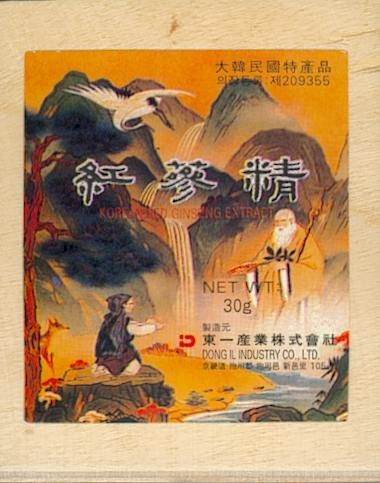 The wild ginseng is very rare and more expensive than gold, however it is not easily found. These roots develop totally hidden underground with nothing showing on the surface.
What is the link with the dream incubation ?
The peasants, thanks to a dream incubation, know how to find these roots in a secret location in the mountain.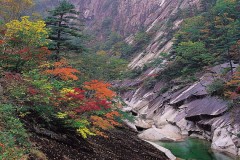 They put their tents up on a spot for a week or more. The day before beginning their search, with respect they repeat their ancestors' ritual of purification by bathing in the river. Then at a chosen location they erect an altar and light candles. There they deposit offerings to the "god of the mountain": cloth to dress him, a pig's head, beautiful fruit and other appetizing foods.
In prayer, they bow before the god and they ask to be given a dream that will show them where the roots are located underground. Then after bowing repetitively they retire to their tents to sleep and dream.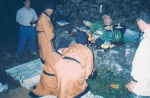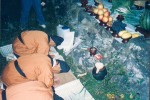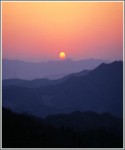 What a pleasant surprise !
There they were, filmed by an ethnologist and the ARTE crew, people who to this day still practice what men have been doing for thousands of years… incubating a dream or showing how one prepares himself to dream.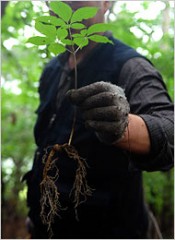 This is not only the case in Korea ; in China also incubating dreams is still practiced today as it was in the old days. Then the Chinese used to go to temples where they asked and received inspirations and instructions. It was even considered an obligation for the dignitaries and rulers to go there officially to seek advice from dreams as to the affairs of the state.
Hardly imaginable nowadays. Can you imagine our politicians incubating a dream?
In China today, a pilgrimage to get counseling from dreams still exists. This reputable place is called « The Stones and Bamboos Mountain ».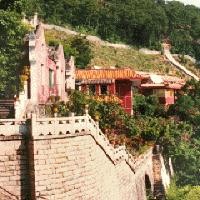 An individual comes to ask and receive a message from the gods as to the appropriate behavior to adopt in his situation; another comes for a diagnosis or even seeking information on the appropriate treatment for his ailment. All come with the intention of following their true destiny, wishing to add breadth to their lives. So, pilgrims still come to consult dreams on all kinds of subjects.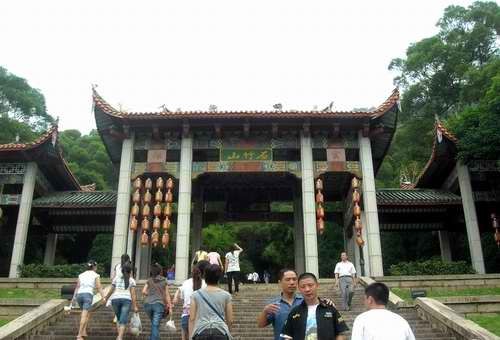 Does that practice still only exist there, at the other end of the world ?
Soon I will tell you.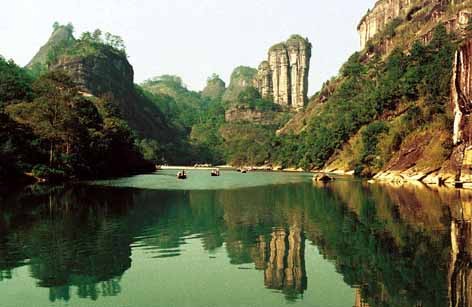 You will find this article on the French blog : 06 May 2007
* Arte TV : French and German channel specialized in Art and Culture
Biography :
" The Stones and Bamboos Mountains», article in "Terrain 26", March 1996, edited by the French Culture Ministry.
This article is written by Brigitte BAPTANDIER, Research Director in the Laboratory of Ethnology and Sociology at the National Center of Scientific Research in France.
Illustrations
Mountain-Spirits and Korean Ginseng : www.rjkoehler.com
The Stone Bamboo Temple : www.chinatourme.com
The Stone Bamboo Mountain : : www.chinatourme.com
01/07/2011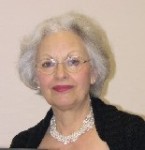 Hello ! I am Christiane
Today, at the dawn of the New Year, I am very happy to get in touch with you, and I invite you to discover
"The Blog of Dreams by Christiane".
Allow me an introduction.
I entered the dream world in 1976, thanks to members and researchers of the Edgar Cayce Foundation in Virginia Beach, USA the ARE. Dreams and their interpretation became my passion.
After 30 years of working with dreams, I began my French blog four years ago, in January 2007.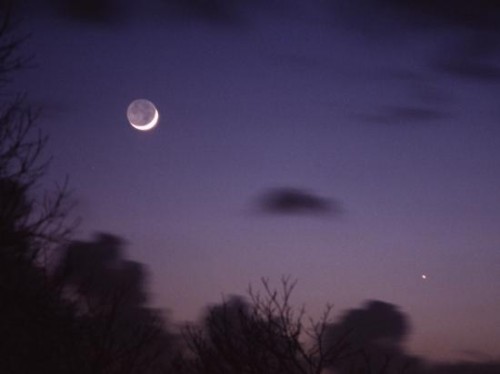 Since then, I have presented more than 150 dream interpretations. I have explained how to decipher the message of dreams, in this way teaching dream interpretation on the web because experience has taught me how helpful dreams can be to guide and counsel us in our daily lives.
However, until now all the work I have done to promote the value of the dream realm and dream interpretation was available only in French.
Then, two years ago, I gave several conferences in Montreal, Canada, one of which I presented at the Congress of the International Association for the Study of Dreams.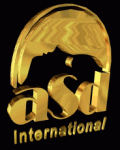 There I met Judith Saint Laurent who attended my conferences. Since then, she has been a student of mine, working with me by phone or through Skype, and she attended my dream seminars in France.
Wanting to participate inthe next IASD Congress in the Netherlands in June 2011, I asked her if she would translate my conferences into English and she accepted.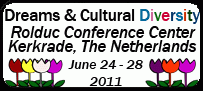 By the way, throug the IASD I have again come across Scott Sparrow, now Board Member of the Association, who 35 years ago, was involved in researching and writing about dreams at the Edgar Cayce Fondation.
Our paths cross again. What a small world !
Shortly after I asked Judith if she would also translate my Blog into English, and generously again, she accepted this huge workload !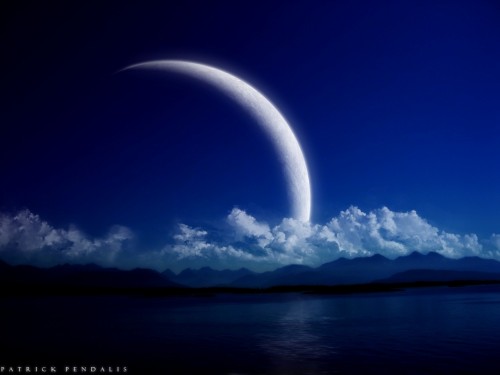 Dear "dream friendly" readers, along the dream path, I came across your e-mail addresses. If you enjoy my blog, please let your friends know or send me their e-mail address, so that they can also receive my newsletter. The free subscription can be deleted at any time : just click "unsubscribe" under the heading " Newsletter".
I am very happy to communicate with you through these pages. If, while reading the text you feel that you could comment on the interpretation or improve on the translation, I would be delighted to hear from you.
Scroll down and click on the word " Comments " in the grey part at the bottom of the text and you are at the right place to write your comment.
I hope you will have as much pleasure reading my blog as I have had while writing this research on dreams and their interpretations.
Welcome to my blog . I hope you'll enjoy it and benefit from it. I wish you much fun and wonder.
Christiane
P.S. I welcome your feedback.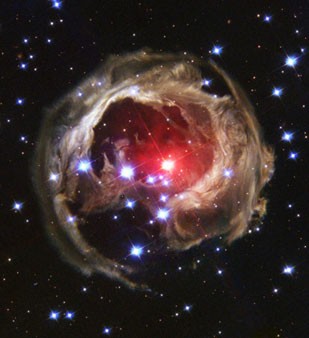 WHAT YOU CAN EXPECT TO FIND HERE SOON...
First I will explain how to proceed to interpret your dream images by yourself, and this through dream examples. From time to time I will give you a "lesson" in dream interpretation. This way you will be better equipped to understand how I proceed to interpret dreams. Gradually you will also be able to start understanding the images of your dreams.
At first you find :
The dream "Miki and her old buddy" followed by :
Lesson # 1 : "How to interpret the image of a man in a dream
Then you will find :
The little book on dream incubation:
Ch. 1: What is dream incubation ?
Ch. 2: How to proceed for dream incubation ?
Ch. 3: What answer is given to Irina, by her dream, after the incubation ?
Ch. 4: Irina's new incubation and her new dream's answer.
Ch. 5: Incubation in the ancient civilisations of Antiquity.
Ch. 6: Incubation among the early Christian people.
Ch. 7: Helena's dream on the limit of the incubation.
Ch. 8: Without incubation what can Helena do ? Such a useless dream !
Ch. 9: What does the unconscious think about dream incubation ?
Ch 10: When the unconscious refuses to answer a dream incubation…
Ch 11: A question addressed to the dreams themselves : What are the dreams ?
Ch 12: Tonight a dream has come to me…
All kinds of topics and images, which have already been analyzed and explained in the French blog, will gradually be presented to you in English.
Illustrations
Christiane
Moon by Patrick Pendalis : wallpaperweb.org
The star Moncerotis V8 38, photographed by the US naval Observatory