CH 5 : The death of a loved one
In the preceding texts, I presented two dreams: one giving a warning about a physical cancer putting the body at risk, the other warned of a moral cancer gnawing at the dreamer's spirit and soul.
I compared the two dreams, and I showed you how to differentiate between a dream that is premonitory and one that isn't. I explained how to distinguish whether the alert designates a physical, material danger or rather a symbolic one.
Let us underline that the symbolic message isn't of a lesser importance, even if the dreamer often considers it as such.

I now will pursue this exposé on premonitory dreams with some dreams that really inspire fear, because they announce the death of a close one.
So today I will recount dreams that talk about a real death.
There are many excellent studies on the subject. One of the best research has been made by the famous scientific Camille Flammarion, ( 1842-1925). So my first example is taken from his book titled "La Mort et son Mystère" : "Death and its Mystery", (1921).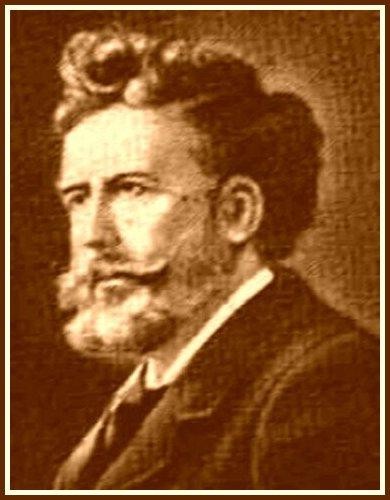 1) This is about a perfectly level headed, rather skeptical territorial judge and land administrator in Russia in 1894.
In the evening he goes home where he lives with his mother. He finds her quietly playing cards with friends. After wishing her a good night, he goes to bed.
He says:
"- The next morning I woke up in a cold sweat, shaking from the terrifying dream that had assailed me…
Dream :
I clearly saw my mother approach my bed. She kissed me on the forehead and said:
- Farewells, I'm dying, I'm dying !"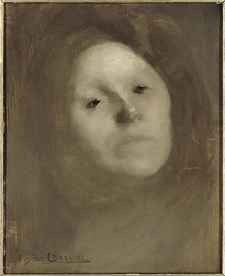 I was about to get up and go to my mother's room when I heard a big commotion in the house, people were running. My mother's maid rushes into my room, in tears and screaming:
- Sir, the Mistress has just died !
Her death was caused by an aneurysm : crushing congestion."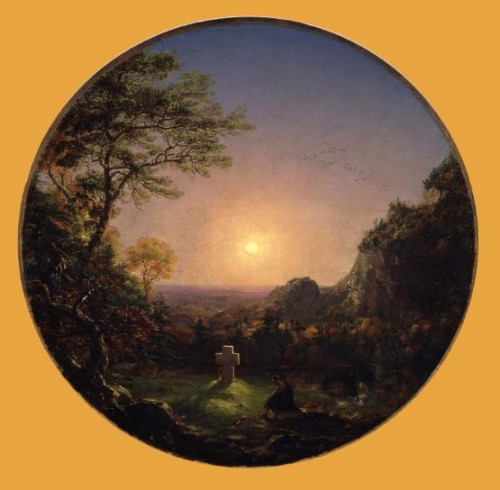 We find similar testimonies everywhere. It's up to you to forge your own opinion.
2) Now I will choose an example taken from my own experience and report the story that one of my students told me.
When I was teaching (I'm now retired) every year I would ask that my students write a paper on the following subject: "Tell us about a dream that made an impression on you."
Here's what one of my pupils wrote:
" Last year when I was still in primary school, one morning I woke up distressed. I had just had a terrible nightmare.
Dream :
In my dream I saw me just awakened. As usual I went to say hello to my grand mother and kiss her. So in the dream, I was going to walk through the living room to reach grand mother's bedroom. I went into the living room and in the middle of it I saw a big bulk. It was a big box. Horrified, I knew that it was a coffin, in which my grandmother was lying.
I burst into tears and all of a sudden, I saw my grandmother get up and get out of her coffin with ease. She came towards me, took me in her arms and held me tenderly against her.
With an affectionate and comforting voice she told me :
"Don't cry, it's a farce !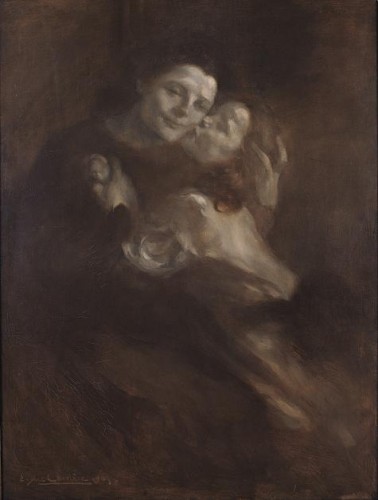 On those words I woke up crying.
I ran into my grandmother's room whom I found as joyous and alert as usual.
Reassured, I left for school after breakfast. After morning classes I went home for lunch and, when I came in, my mother told me that my grandmother had died."
What can I tell you? There's nothing to interpret. I can only ascertain the bad joke. The latter is usually for laughs but in this case it what an odious, macabre farce.
The young girl didn't take her dream negatively. Very simply she told me:
"- I understood that death was a bad trick, that it's not for real. I understood that my dream was telling me that, in reality, my grandmother was still alive, even though I couldn't see her anymore."
Alive!
Alive!
There is nothing to interpret. I'm only telling the story.
3) Now let me tell you what happened to me.
I was sixteen and my mother had died a few weeks earlier. She had had a brain cancer and had been operated on. As the tumor had severely affected her brain, following the operation she could neither speak nor move. Paralyzed and mute, she died three months later.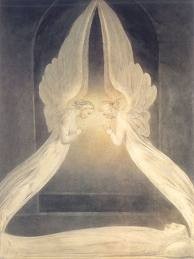 Soon after, one night I dreamt :
I was in an unknown bedroom. I could see my mother covered with sheets lying in bed. I was crying. Suddenly, to my astonishment I saw my mother move. She sat up in bed.
Completely disturbed I told myself :
- It's impossible :
First, my mother was paralyzed, so she can't be moving.
Second, she's dead, so she really can't be moving.
Bewildered, I then saw my mother set her two feet on the floor, get up and start walking.
I was flabbergasted and repeated the same reasoning:
- It's impossible :
First, my mother was paralyzed so she can't be moving.
Second, she's dead, so she really can't be moving.
Then I saw her coming towards me with opened arms and she said laughing :
- Christiane ! I'm alive, I'm alive !
For me, life after death became evident.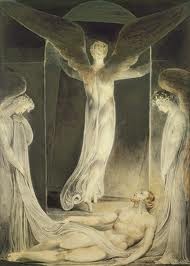 The dreams that I have spoken about don't need interpretation. They speak for themselves. They happen very frequently and you will find people who have had dreams with such messages in your entourage.
Next time I will present similar dreams that are not premonitory on the concrete level but symbolic.
Illustrations
La Bocca Della Verità in Roma.
North Star by Alfons Mucha, Czech Art nouveau painter, 1860-1939
Camille Flammarion : 1842-1925
Madame Eugène Carrière by the French painter Eugène Carrière, 1849-1906
The Cross in Solitude by the American painter Thomas Cole, 1801-1848
Love by Eugène Carrière :
Holy, Holy, Holy is the Lord God Almighty by the English painter and poet William Blake, 1757-1827
Resurrection by William Blake